Department of Earth Sciences
Research, Activities, and News
MUWIC–PennDOT Winter Forecasting MOU Extended through Winter 2016-2017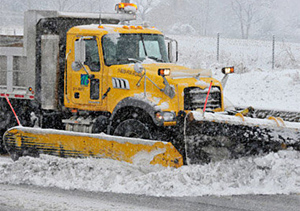 For the eighth winter season, the MU Weather Information Center (MUWIC) is providing PennDOT with targeted winter storm forecasts for an eight-county region in the lower Susquehanna Valley. PennDOT recently renewed the MOU through the winter of 2016-17. WIC director, Eric Horst, is the lead forecaster of this project, although four junior and senior meteorology majors also serve as paid storm analysts. Funding from this PennDOT project has financed numerous Weather Center upgrades, including the electronic map wall and Weather Watch production equipment.
---
Students Visit Space Weather Prediction Center

The entire class of ESCI 440, Space Weather and Environment, poses with Dr William Murtagh, Director of the Space Weather Prediction Center in Boulder, CO during their attendance at the Space Weather Workshop in April. Dr Murtagh supports student participation at the workshop by offsetting the costs of lodging and subsistence. The Dean of the School of Science and Mathematics and the Department of Earth Sciences helps to defray the cost of air travel. The workshop brings together all the partners and stakeholders that comprise the space weather and heliophysics enterprise to discuss the science, operations and prediction, observational systems, modeling efforts, and educational opportunities.
---
Students Visit NWS and NCEP

Dr. Louis Uccellini, Director of the National Weather Service, provides an overview of the NWS and NCEP during the annual visit by the students enrolled in our Statistical Meteorology course. In addition, this year seven graduate student in the M.S. In Integrated Scientific Applications went along.
---
Weather Cam
Click here for a larger image of the current weather at Millersville University.
Contact Us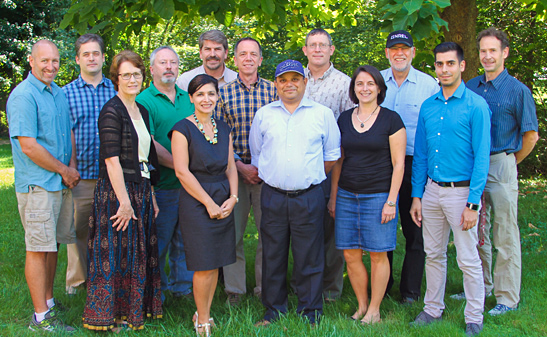 Department of Earth Science
717-872-3289
Millersville, PA 17551-0302