Commencement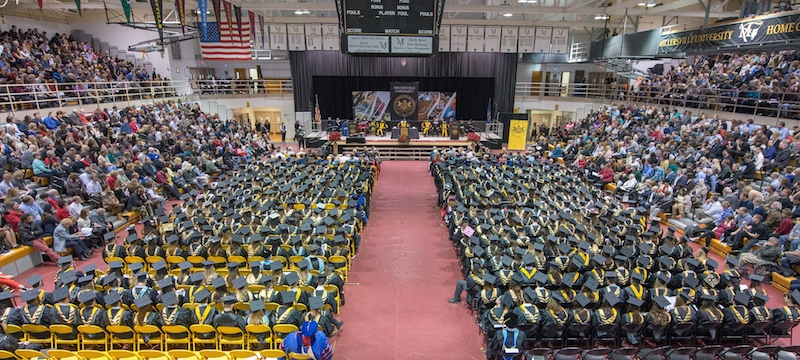 May 2016 Commencement
Congratulations to the Class of 2016!
Millersville University recognizes that commencement is a milestone in our graduates' lives and, as such, we strive to ensure that everyone enjoys their experience. 
Graduate Commencement
Commencement is scheduled for Friday, May 6, 2016
at 6:30 p.m. in Pucillo Gym.

Speaker: Dr. Ana Börger-Greco
Associate Professor of Spanish, Millersville University
Undergraduate Commencement
Commencement is scheduled for Saturday, May 7, 2016
at 11:30 a.m. (delayed start due to rain) in Biemesderfer stadium.

Speaker: Mr. Guido Pichini
Chair, Board of Governors
News
There is currently no recent news, please check back.
Event Information