MU Closed Wednesday
With the forecast of "a wintry mix changing to snow," Millersville University has decided to close the campus for Wednesday, November 26.  It is important to note that ALL classes will be held, as scheduled, the remainder of today and tonight.  Only essential personnel are to report on Wednesday. 
 Have a safe and enjoyable Thanksgiving.
Safety & Security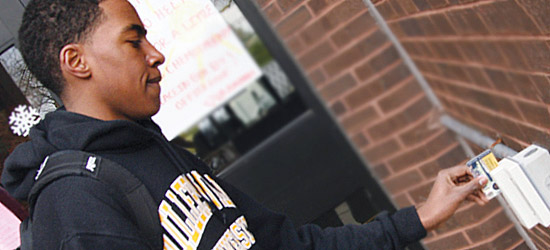 Safety & Security on the MU Campus
Maintaining a safe and secure campus is very important to Millersville University. To learn more about how Millersville University works to keep a safe and secure campus, visit the sites listed here.
MU | Alert
Receive emergency alerts and weather-related events via text message on your cell phone or to your email account.