Diana's Dreamers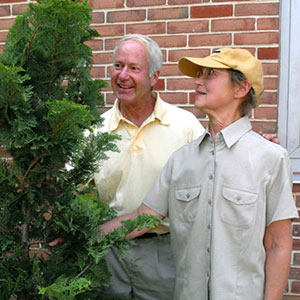 Type of Gift: 
Diana's Dreamers: Determined to Defeat Breast Cancer endowment, Breast Cancer Awareness programs at MU Health Services Center 
Why did you choose to make a gift to Millersville?
I chose to give to Millersville for two reasons.  First, my sister Diana Denenberg graduated from Millersville State College in 1967.  She was one of the first female mathematics major at the college.  She was also editor-in-chief of The Snapper her senior year.  Second, I had a wonderful 15 year career at MU and retired as a full professor in 2002.
Please reflect on your experiences at Millersville?
I loved my 15 years of service at MU, especially the Heroes Fairs I sponsored each semester as part of my undergraduate Social Studies methods course for future elementary teachers  I have become engaged more recently through the Breast-a-Ville program, a day-long annual breast cancer awareness program for students and other breast cancer awareness efforts (The Diana Denenberg Durand Spirit Garden in the Stayer courtyard and The Diana and Marsha Breast Cancer Awareness Center in the Health Services Building).  These are so exciting to see.  
How are students able to benefit from your gift today?
Quite literally, these efforts will save lives—not just of students—but of their family and friends who benefit from the information gained by our students through these efforts.
What is your vision for the Diana's Dreamers program into the future?
I envision the capstone of these Breast Cancer Awareness programs—the launch of the Diana's Dreamers: Determined to Defeat Breast Cancer program—which will catapult MU into the national spotlight as a leader in breast cancer awareness among college-aged women and men.
Click here for more information.