Impact Fund: Where We Stand
The graphs below show where we stand among our peer institutions within PASSHE on donation totals and donor participation.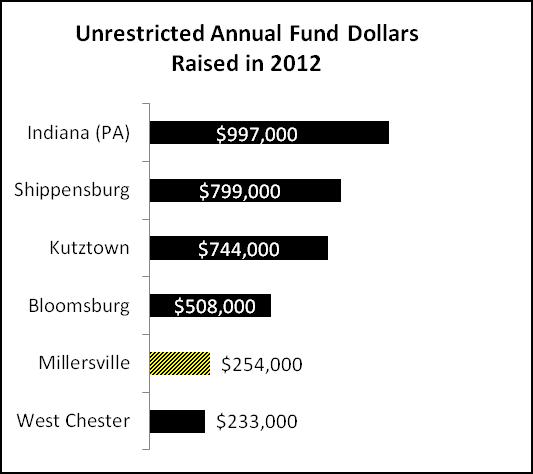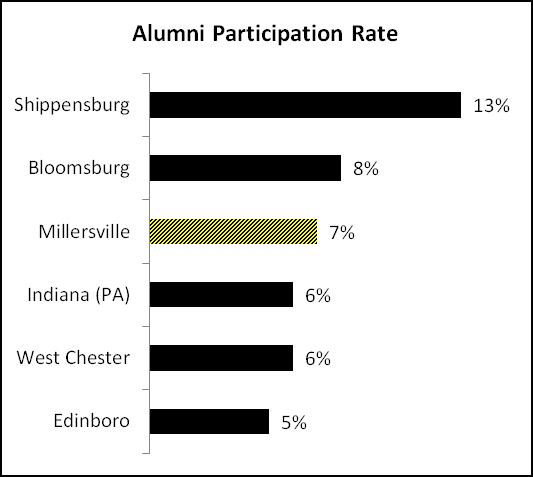 These are comparisons of six of the fourteen schools who are members of the Pennsylvania State System of Higher Education.  Data is from the 2012 Voluntary Support of Education (VSE) Report produced by the Council for Aid to Education.