Seize the Opportunity of a World-Class Education
Millersville University of Pennsylvania offers an affordable U.S. educational experience second to none—one where you can seize all of the opportunities that life presents. As one of the most highly regarded public universities in the United States, Millersville is distinguished not only through academic excellence, but also through a caring, supportive community.
---
From academics and access to safety and sustainability, MU consistently ranks among the top universities in the North.  Learn more. 
---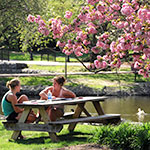 Millersville University's beautiful campus, in the heart of historic Lancaster County, features more than 250 acres of gently rolling landscape and includes a pond with its own resident swans, known as Miller and S'ville. Millersville, located just three miles from Lancaster City, puts you within reach of some of the United States' top metropolitan centers. Want to visit the White House in Washington, D.C.? Hop on an Amtrak train just minutes from Millersville and be there in just 2-1/2 hours. A day trip to New York City is just as convenient. Plus, the sites and wonders of Baltimore, Maryland and Philadelphia await!
---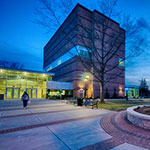 Safe and Comfortable Campus
Millersville University has been recognized as one of the safest colleges in Pennsylvania. The crime rate at Millersville University is very low, but the University is very proactive when it comes to campus security. University Police provides coverage 24/7, people can call for assistance from any one of the 29 emergency call boxes placed around campus. All residence halls are kept locked and only students residing in that particular hall can gain access with their electronic swipe cards.
---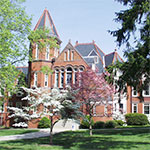 We are often told by students that visiting campus made a real difference in their college choice. Take a virtual tour to experience all our campus has to offer from the comfort of your location.
---
The International Housing option in Diehm Hall houses a mix of students from the United States as well as international students and provides an opportunity for both to experience, appreciate and learn about different cultures on a safe and secure campus. Did you know our campus has University Police coverage 24/7, security phones for weather or other related emergencies as well as locked residence hall rooms in card accessed buildings.
---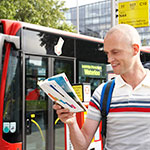 Millersville University students may access public bus services to local galleries, theater, historic sites and shopping opportunities at no charge by showing their student I.D. card during the fall and spring academic year. Learn more.
---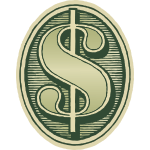 Tuition, Fees and Financial Aid
2014 school year - $28,622 which includes total tuition/fees/room & meals on campus. (Please note, I-20 Forms include an additional $2,000 for costs related to books, supplies and insurance.)
Cost  (Use the non-Pennsylvania resident cost table)

Payment options - Millersville University offers, Peer Transfer—a secure, convenient and low cost payment portal used by students from around the world.
---
Learn about the admissions process
Refer to our international admissions page for more information on how to apply or feel free to contact the International Admissions Counselor:

Susan Kastner
Assistant Director & International Student Admissions Counselor
Email: admissions@millersville.edu