News and Events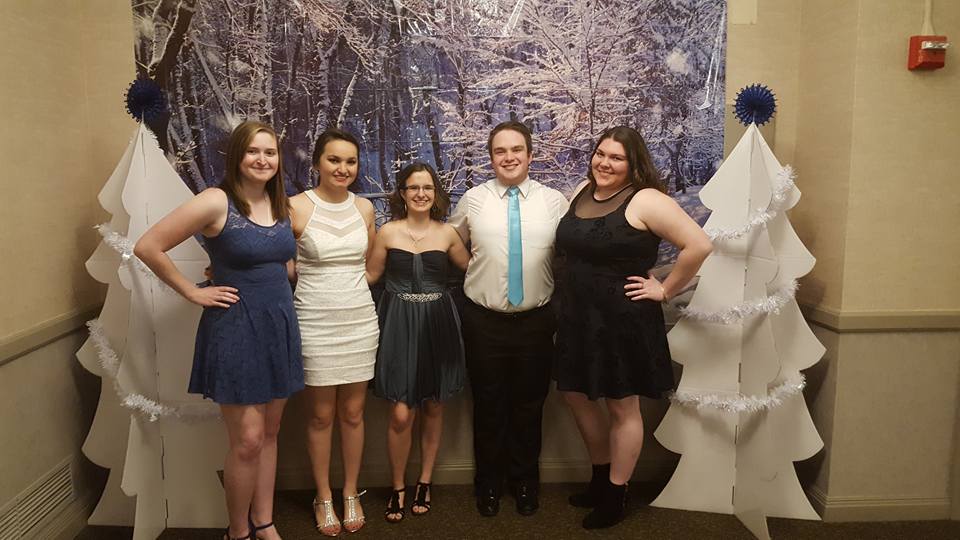 Honors College Events
Co-curricular activities are an important part of the honors experience at Millersville University. The Honors College recognizes that much of your education occurs beyond the walls of the classroom. Your ideas are shaped by your experiences. We encourage our students to participate in an array of social, cultural, and recreational activities.
In keeping with the emphasis on community here within the Honors College, we also recognize the need to give back to the community-- both the university community and the community at large. Honors students participate in the United Way Day of Caring, Empty Bowls, community service time at the Lancaster SPCA, and many other community service based programs.
Service is a rewarding part of college life. The Honors College Student Association is committed to lending a hand. You may devote your energies to various causes: human rights, hunger and homelessness, women's issues, and tutoring programs.
Downtime is essential for the successful college student. To relieve stress, students have cheered the Marauders on at football games, picnicked with the swans, and relished sumptuous end-of-the-semester banquets.
Nearby, Lancaster boasts nightlife and culture. Honors students attend plays, Broadway musicals, museum and gallery openings, the ballet, and opera.  Generally, the Honors students take two bus trips a year going to Washington, DC in the fall and New York City in the spring.
Honors Formal
The HCSA started their first annual Honors Formal during the academic year 2015-2016. It has become a very successful event that allows students to decompress, have fun, and dress up for the night. Below are pictures from past formals.
Upcoming Events
Spring 2017
January 23: Spring semester classes begin
February 14: Valentines Day!
February 18: Pottery Event
March 1: Beideman Alumni Mentor Dinner in Lehr Dining Hall
March 3rd: HCSA Spring Formal 
March 12: Daylight Savings Time begins (spring ahead)
March 13: Spring break begins
March 20: Spring break ends
April 1: Bus Trip to New York City to see CATS!!!
April 3: PASSHE Honors Student Development Conference
April 30:  Spring Recognition Banquet
May 5: Last Day of Classes
May 7: Mother's Day
May 8-May 12:  Finals
May 13: Commencement
Past Events
During the fall of 2015, Honors students took a night trip to the Corn Maze in Strasburg, PA.  They also did a night event at the Field of Screams for Halloween after carving pumpkins at Reighard Hall.  Each month during the academic year, the special events chair of the HCSA plans an event for the Honors students.  Events are not required of Honors students, but they are highly recommended activities.  November brought Laser Tag at the Laser Dome outside of Lancaster.  The biggest event of the year was the HCSA formal, held at the end of February. Other events typically include pottery, movie nights, Skyzone, Spooky Nook, Barnstormers games, and many more. Some events also open to all University students.